After sustaining a lateral ankle sprain in Thursday night's 27-11 preseason loss to the Chicago Bears, Seattle Seahawks starting left lineman Damien Lewis left Lumen Field on the back of an injured cart.
When asked about the results of the X-rays, head coach Pete Carroll replied, "We're very, very lucky there." Carroll remarked, "He seemed pretty certain in that." We may be startled by the outcome, but we couldn't be more pleased.
Carroll has stated that he does not know if Lewis will play in Seattle's season opener on September 12 against the Denver Broncos.
To make a tackle on DeeJay Dallas, defensive lineman Angelo Blackson rolled up on Lewis from behind, knocking him out in the second quarter. As Lewis was being dragged off the field, his right leg was put in an air cast, and he was subsequently taken out of the game.
Read More: Cristian Romero Miss 3-4 Weeks Exit Out Of This Game With A Muscle Injury for Tottenham!
Lewis, a third-round pick from LSU in 2020, returned as a starter on an offensive line that also featured left tackle Charles Cross (the ninth overall pick) and center Austin Blythe (free agency addition).
Abe Lucas, a third-round pick, was picked by Seattle to compete at right tackle. Before the summer was out, Lewis had received a glowing recommendation from Carroll. As a rookie, he played right guard, but now he was getting ready for his third season as a starter and second as a left guard.
On Thursday, Phil Haynes took Lewis' place in the lineup. During the beginning of training camp, Carroll mentioned that Haynes was having a good enough summer to "push" veteran Gabe Jackson to the right side and that Haynes gave them three guards who were all capable of starting.
In the first quarter, quarterback Geno Smith bruised his right knee on a scramble, but according to Carroll, he could have played until the third quarter if the team needed him to. Smith had been leading Drew Lock in the competition to replace Russell Wilson. Smith sat for much of the second period with an ice pack on his knee.
Smith played the whole first half and completed 10 of 18 passes for 112 yards while Lock was sidelined with COVID-19.
Five punts and a missed 47-yard field goal were the results of Smith's six full possessions (not counting the last possession in the dying seconds of the half). Again this week, Smith's inefficiency stems from drops on three of his incompletions.
Carroll deemed his performance to be satisfactory. "There was a need for us to succeed. It was necessary that we provide him a hand. Not only did we fail to convert on third down when we needed to, but we also botched a block on the screen. He has things under control really nicely.
He seems to be holding up reasonably well. He was able to escape the pocket when necessary and deliver some excellent passes that were close to being successful. It is imperative that we deliver for him. In order to help him out, our receivers must produce."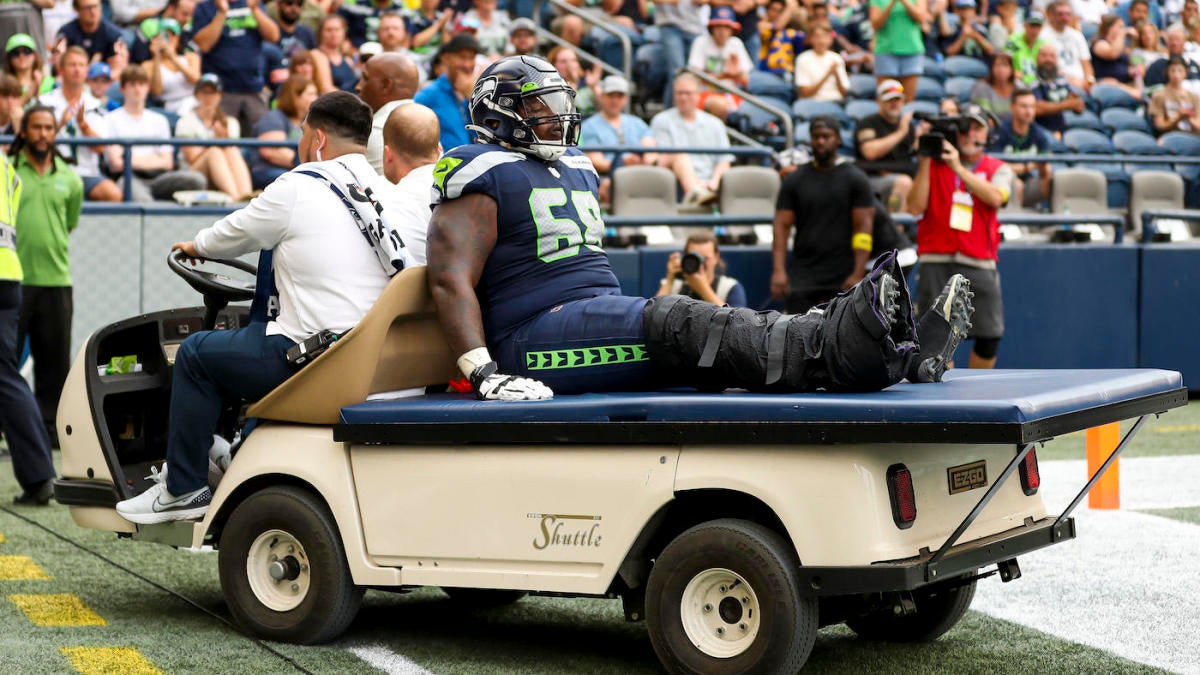 The lock was scheduled to start for Seattle on Thursday night, but he tested positive for COVID-19 on Tuesday after feeling ill during practice. Carroll stated on Thursday that Lock was still "very unwell" and that the Seahawks hadn't decided on a starting quarterback for next Friday's preseason finale against the Cowboys.
Read More: J.K. Dobbins Continues to Progress in His Rehab from Last Season's ACL Injury!
Carroll said, "It's regrettable he didn't have an opportunity to play tonight." "We had intended to do something else tonight, but we botched it. I was helpless to change the situation. And that's why I can't wait to see what kind of games he plays with us. Oh, I'm doing that. There is no need to add to his list of achievements.
When given the opportunity, you will notice that he has "genuine stuff," meaning that he possesses the electrifying ability and playmaking things. I'm just bummed that we didn't get to see more of it tonight."
Check Here for The Latest Sports Update: https://www.sportzmode.com/